訪れて知る
ラリックのための贅沢な空間

ジュエリーと数えきれない
ガラス作品に息をのむ

当時に想いをはせながら
オリエント急行でティータイム
René Lalique (1860-1945) was a French artist in the Art Nouveau and Art Deco styles,primarily known as a craftsman of glass objects and a master jeweler.

The Lalique Museum, Hakone owns a collection of more than 1,500 of Lalique's works, including over 200 pieces of precious jewelry. Enjoy the world of Lalique in the beautiful natural surroundings of Hakone, just a two-hour drive from Tokyo.
MUSEUM
Experience the world of Lalique with the world's largest collection of his precious jewelry and glass masterpieces. A museum shop is also available.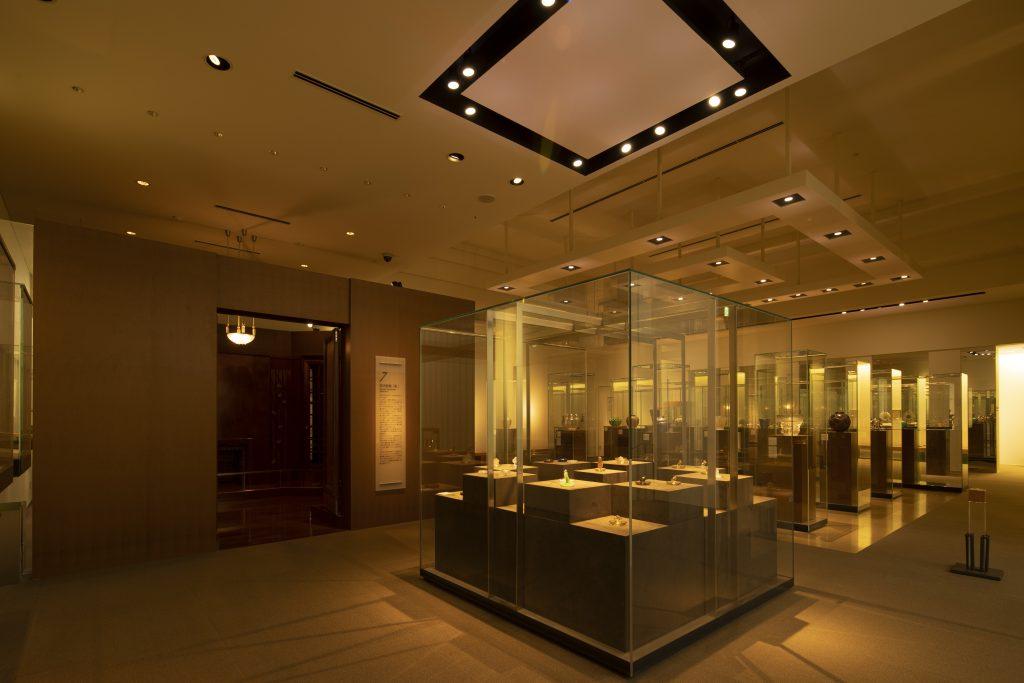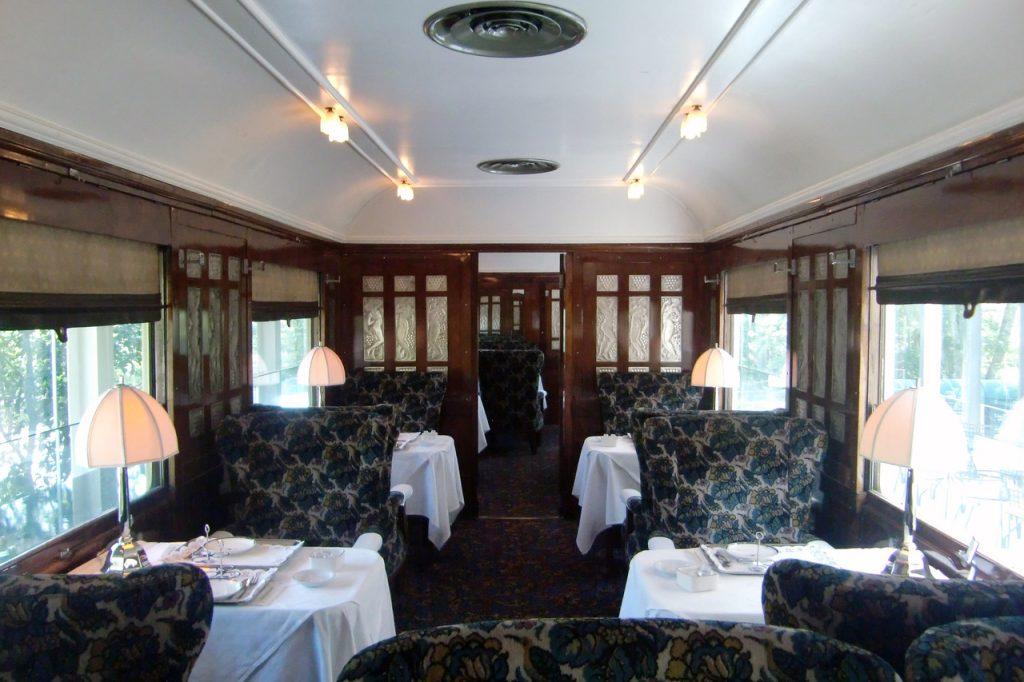 Orient Express
Stop for afternoon tea in the Orient Express carriage with interior glass panels crafted by Lalique.
Café & Restaurant
Enjoy our casual French cuisine while taking in the beautiful scenery of Hakone.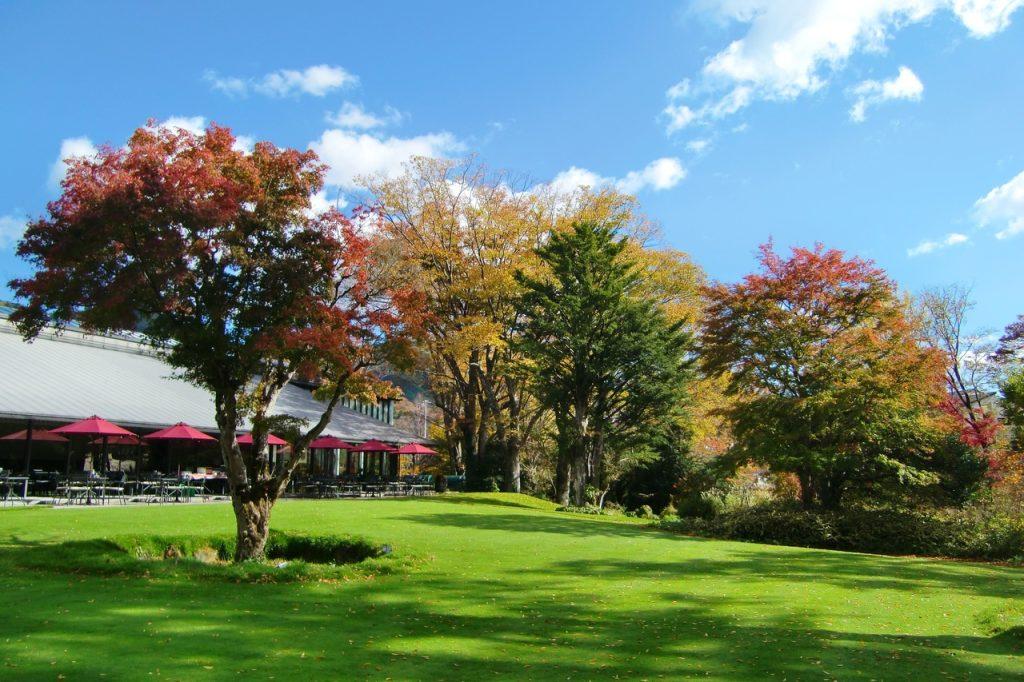 INFORMATION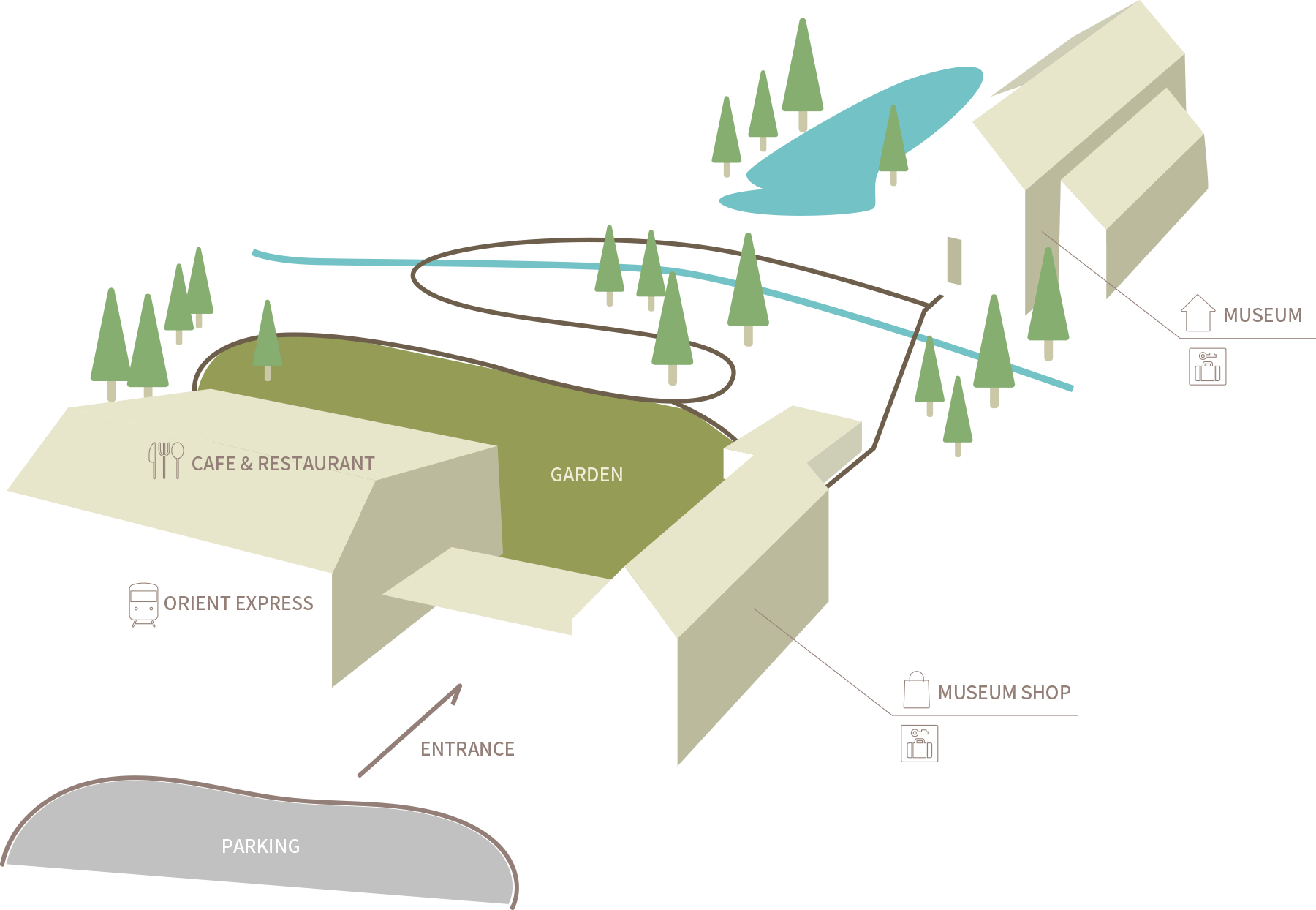 Hours
9:00 am-4:00 pm Last admission to the museum: 3:30pm
Closing day
Closed on the third Thursday of the month (open every day in August)
The museum may be closed temporarily during exhibition preparation periods.
Parking
Free of charge
Address
186-1 Sengokuhara, Hakonemachi, Ashigara Shimo-gun, Kanagawa 250-0631, Japan
TEL: +81-460-84-2255
General Admission
Adults 1,500 yen
High school and college students, seniors(65 and older) 1,300 yen
Elementary and junior high school students 800 yen

※Group discounts (15 or more visitors)
No admission required to enter the garden area, restaurant, and shops.
ACCESS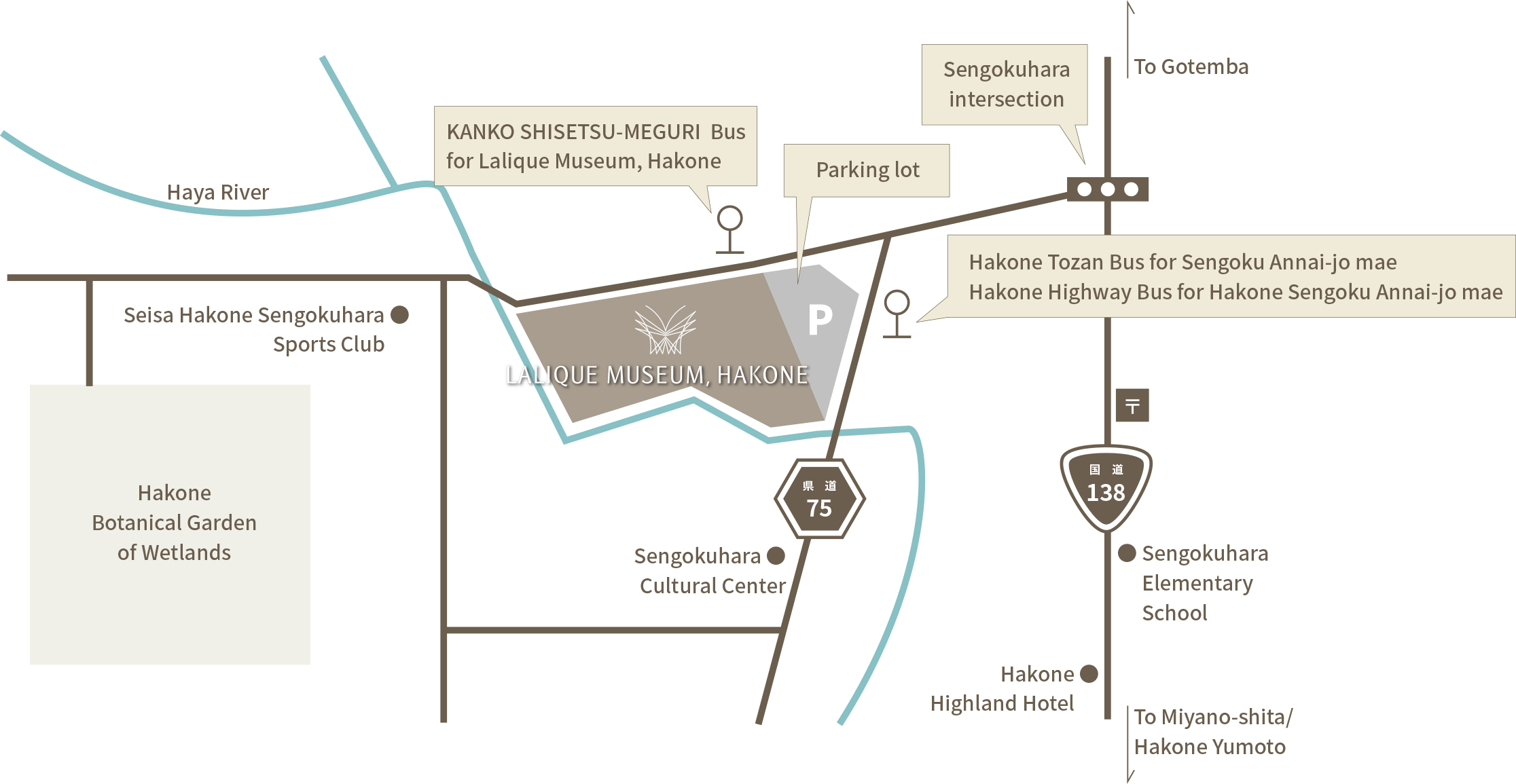 PERMANENT COLLECTION
The Lalique Museum, Hakone exhibits approximately 230 selected artworks out of its immense collection of more than 1,500 pieces of jewelry and glass in its Permanent Collection section (1st and 2nd floors). The selection is changed throughout the year according to the theme or the season.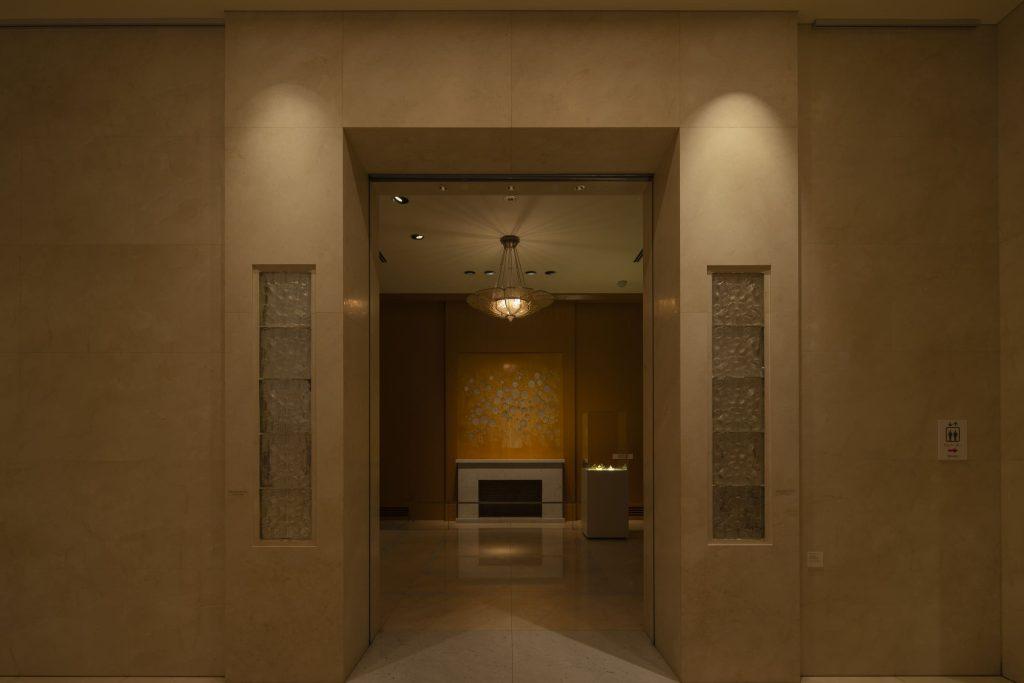 Entrance
At the entrance, visitors are welcomed by the Bouquet ornament panel and the Hunting chandelier, which invite you to the world of Lalique.
Perfume Bottles
Lalique changed his profession from jewelry designer to glassmaker after working with François Coty to create perfume bottles. With his innovative and varied designs, Lalique's perfume bottles were favored by women all over the world.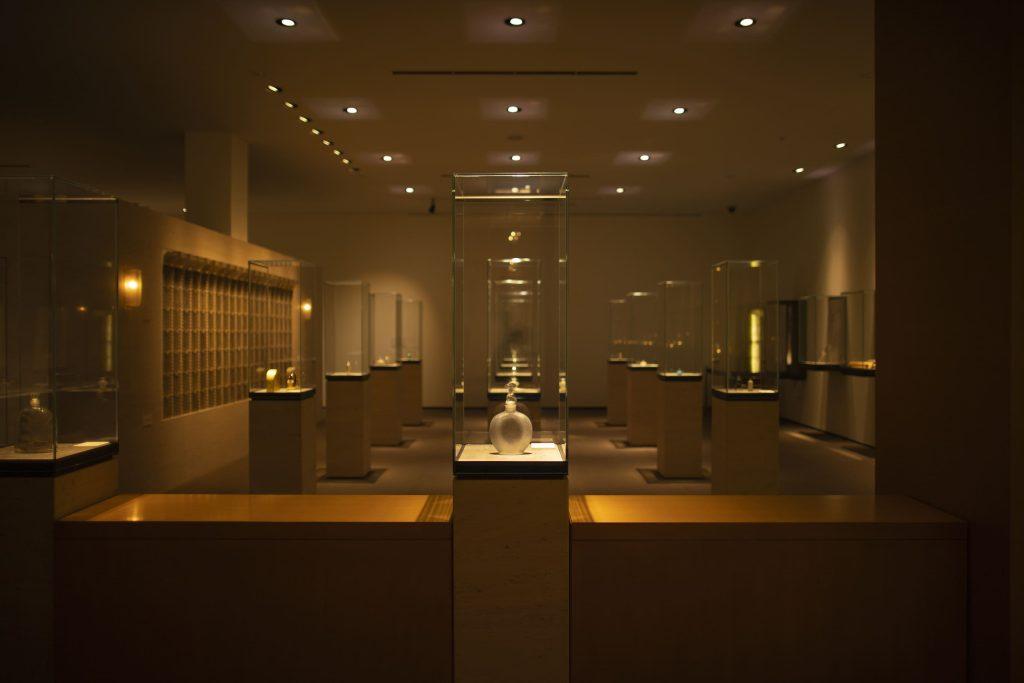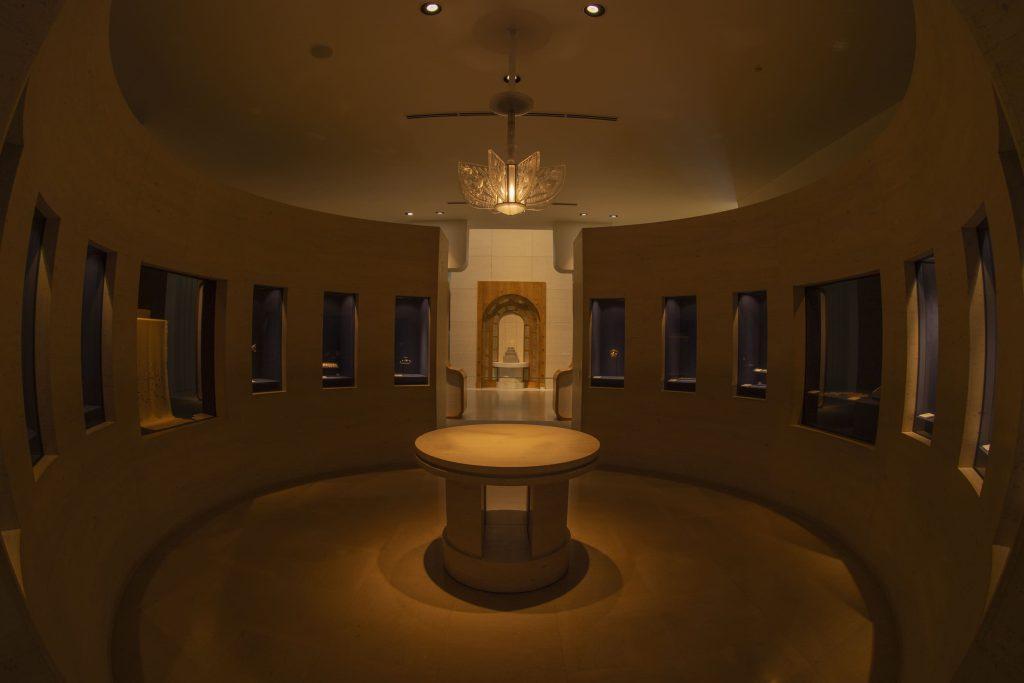 Jewelry
Visitors can experience the world of Lalique's precious jewelry designs in this section. The Lalique Museum, Hakone is the only place in Japan that features 30 to 40 pieces of Lalique's jewelry in its Permanent Collection. The exhibition selection is changed from time to time.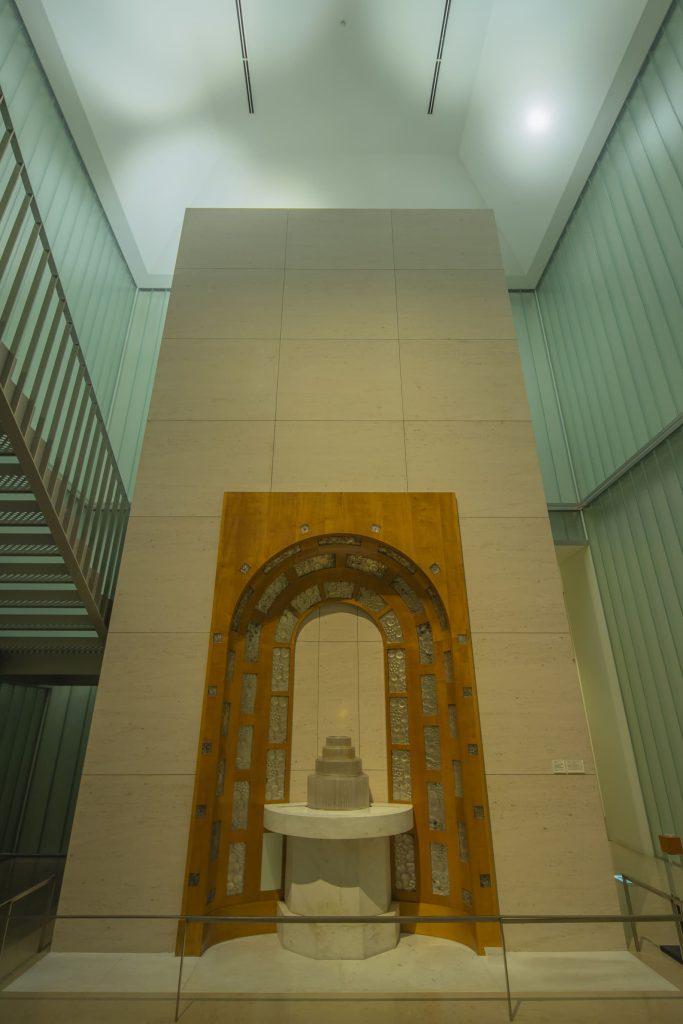 Interior Decorations
The fountain and glass panels were created to decorate dining and bathroom interiors for the famous French fashion designer Jeanne Paquin. We also present other interior decorations by Lalique in the museum, including chandeliers and wall lights.
Collector's Choice
In this section, we present four masterpieces selected by the founder of the museum, who has been a collector of Lalique artworks for more than 30 years.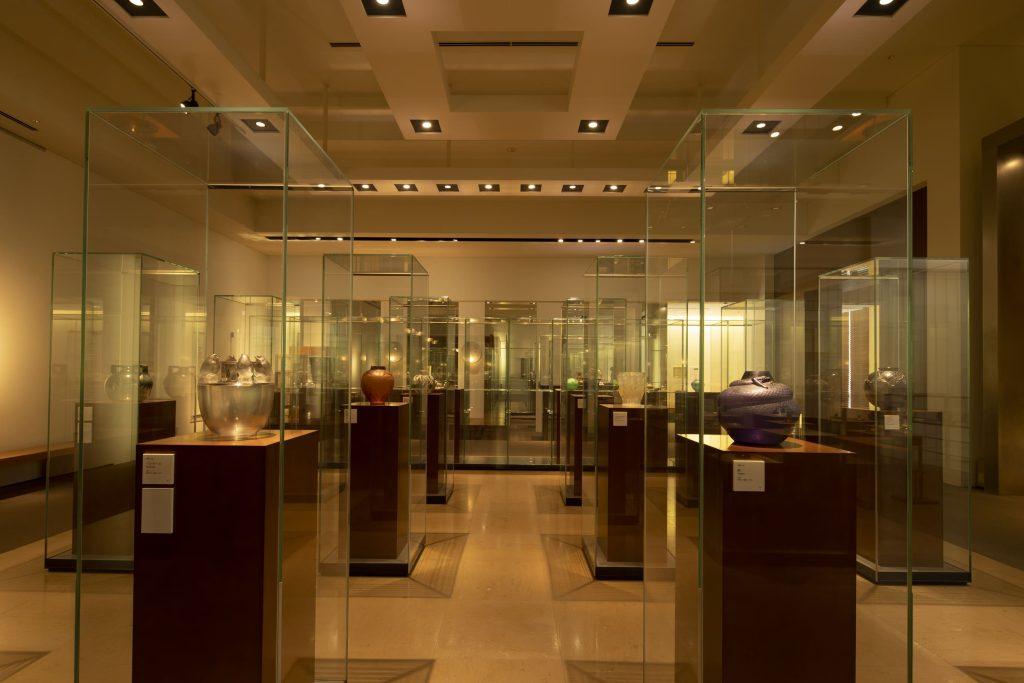 Vases
To Lalique, vases were not only vessels for flowers but also aesthetic objects. He created a variety of designs based on requests from collectors. Open from 10:00 to 16:00 (reservations available every hour). Duration of the visit is 40 minutes. 2,200 yen per person.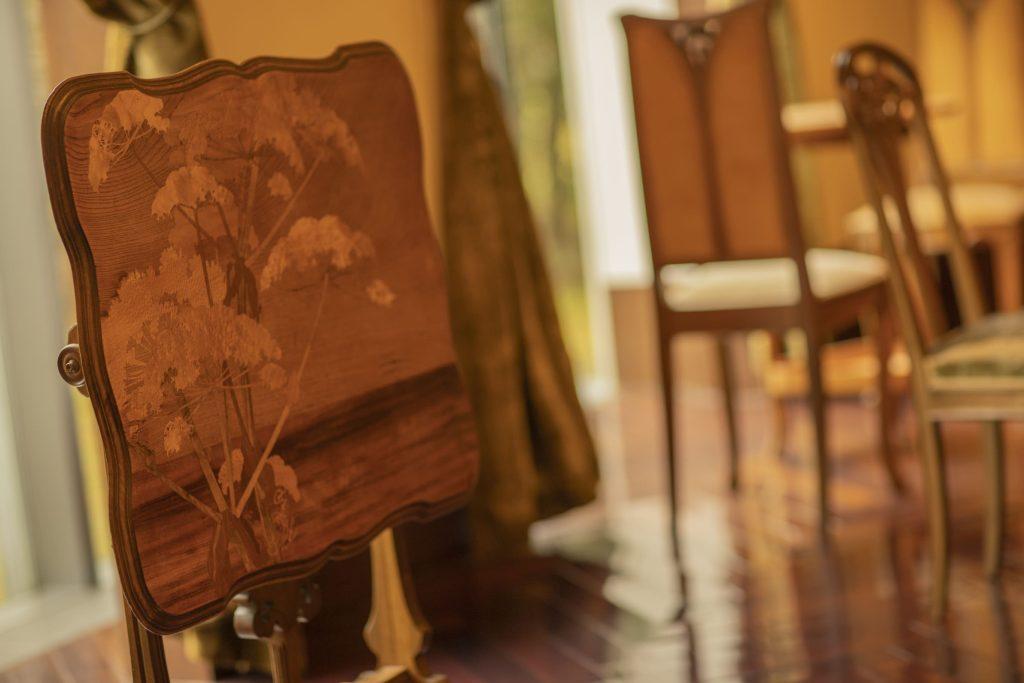 Drawing Room "Belle Epoque"
The period from the late 19th century to the beginning of the 20th century was known as Belle Époque ("the good old days") in France. This room was relocated from a Belle Époque period residence and reconstructed in the museum.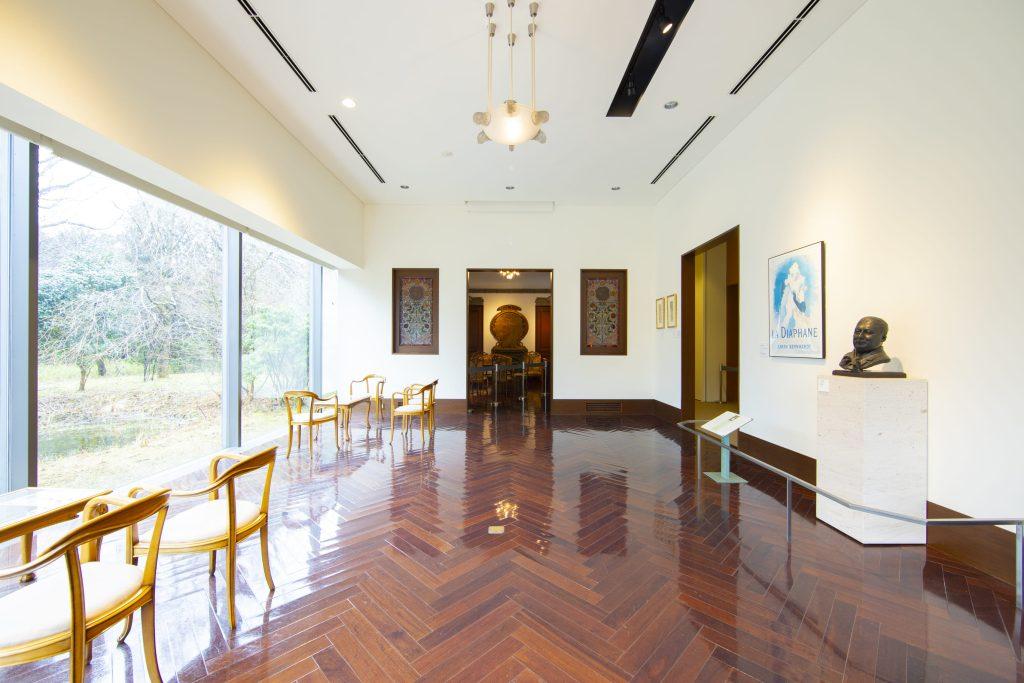 Lounge "Salon de Sarah"
This lounge is dedicated to Sarah Bernhardt, the legendary actress of the late 19th century, who often put orders in with Lalique to create her jewelry and stage props. Visitors can take a break here and enjoy the splendid view of the garden.
MUSEUM SHOP
Discover a myriad of eye-catching designs and products from around the world.